Algorithm Rolled Out: July 1, 2019
Algorithm Overview: Overall Gist
The history of "mobile-first" algorithm modifications is long and winding. Google has made a concerted effort in recent years to deliver more accurate search results for mobile inquiries and prioritize rankings based on which websites function well on mobile devices.
Since March 2021, Google has discontinued desktop crawls and shifts to mobile-first indexing for all websites. This implies that Google will index and rank your landing page based on its mobile version. However, with the desktop Googlebot still crawling 30% of all sites that rank in Google's search results, it appears that not all websites are up to the task. This implies that web admins, SEOs, and digital marketers should check ahead of time to see if their sites are ready for mobile indexing. 
Mobile-First Indexing at Google is becoming the default later this year. Googlebot is leaving its desktop behind, and using a phone, like most of our users. Curious to find out more? Check out our blog post! https://t.co/yfrpwLc4mX

— Google Search Central (@googlesearchc) March 5, 2020
Google said in March 2020 that it would begin indexing all websites on the web using a mobile-first approach. Due to COVID-19 (more on that later), the expected completion date has varied a bit, but the most recent prediction was for March 2021, and it looks like Google is very close to completing the project. Although the changeover does not necessitate any action on your side, there are measures you can (and should) take to ensure your website is ready for this algorithm. Let's go a bit more into mobile-first and the intricacies of this effort before we get to those phases.
Algorithm Winners & Losers
While some sites that switched to mobile-first indexing saw an increase in their main KPIs, others saw significant losses. Content parallelism between desktop and mobile versions seems to be the most important factor. The website in the top row had significant content parallelism between its desktop and mobile versions, but the site in the bottom row had considerable content dissimilarity between the two.
Winners:
Boardgamegeek.com
Brainpop.com
Reuters.com
Losers:
Instructables.com
Moveflat.com
Hipmunk.com
It's much easier to identify the losers when we try to figure out who won and who lost. This is because Google uses the same index for desktop and mobile searches. This means that a little modification in the website's SEO or webmaster can boost the visibility of both desktop and mobile results.
Algorithm Solution: Ways to Implement or Take to Cope With Google Algorithm Guidelines
Google stated in September 2020 that it would transition to mobile-first indexing. The ultimate roll-out date was subsequently pushed out to March 2021, much to the delight of website owners. This is for a variety of factors. With the aftermath of the Covid-19 epidemic, a Google blog post noted teething issues in the test-runs and overall uncertainty.
If you're not quite ready, our recommendations on how to prepare your website for mobile-first indexing can come in handy!
To guarantee your site is optimized for mobile-first indexing, Google suggests following a few measures. Here are a few of the most significant.
Make Sure That Googlebot Can Access and Render Your Content
You must ensure a few things before moving on to the next step:
That both versions of your site are crawled using identical meta tags. This is the default option on most websites, so unless you or a developer have set it to anything other, you shouldn't have to worry about it.
That Google can see any lazy-loaded material.
That you're not using the disallow directive to restrict certain URLs.
Make Sure Content Is the Same on Desktop and Mobile
The content on your mobile site should be the same as on your desktop site. If you purposely have less material on a mobile page than on a desktop one, Google advises that you can expect some traffic loss when that page is indexed. According to Google, make sure the headers on your mobile site match the headers on your desktop site.
Check Your Structured Data
Make sure that structured data is included on both versions of your site if you have it. In structured data, double-check that you're utilizing the proper URLs. Train Data Highlighter on your mobile site if you're using it.
Follow Google's Additional Recommendations
Here are some more mobile-first optimization suggestions from Google:
On both versions of your site, use the same metadata.
When showing advertising on mobile devices, adhere to the Better Ads Standard.
Make sure your mobile site's pictures adhere to image SEO best practices.
Make sure your mobile site's videos adhere to video best practices.
Verify those sites in Search Console and ensure the URLs aren't fractured if your site has distinct URLs for desktop and mobile versions of a page.
Stay on Top of Mobile Errors
Google doesn't expect you to know how many of the aforementioned elements you've optimised for at a glance. They expect you to monitor Search Console for mobile problems frequently and make a good faith attempt to resolve any issues that arise. To do so, you must first claim your site in Google Search Console and upload a sitemap. After that, you may look at the Coverage, and Mobile Usability reports to see if any problems affect mobile performance. 
You may also hire a professional (such as those at LOCALiQ) to do a technical SEO audit of your site. This can help you address additional issues that are slowing down your site, such as orphan pages, missing meta tags, missing structured data, large pictures, page quality concerns, and so on.
You can see if your site is using mobile-first indexing by using this tool.
While most websites have switched to mobile-first indexing, it will be a few months before Google evaluates and ranks your site's mobile version.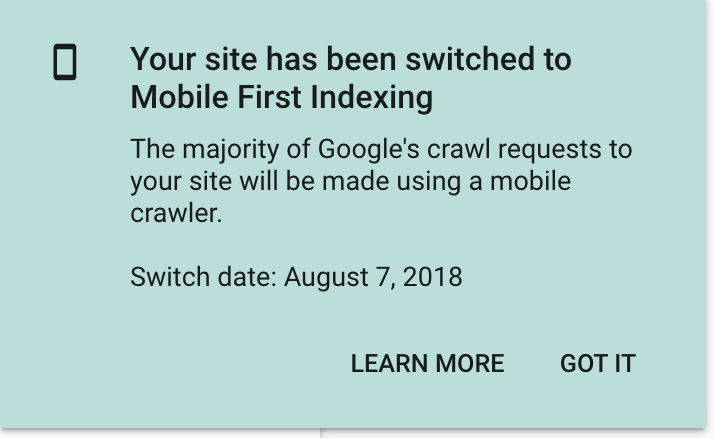 Enter this URL into the text box at the top of your screen to run a URL inspection for one of your site's pages in Search Console.

Once the results are displayed, you will notice the "coverage" results for the URL you entered:

You may check if your website is mobile-friendly.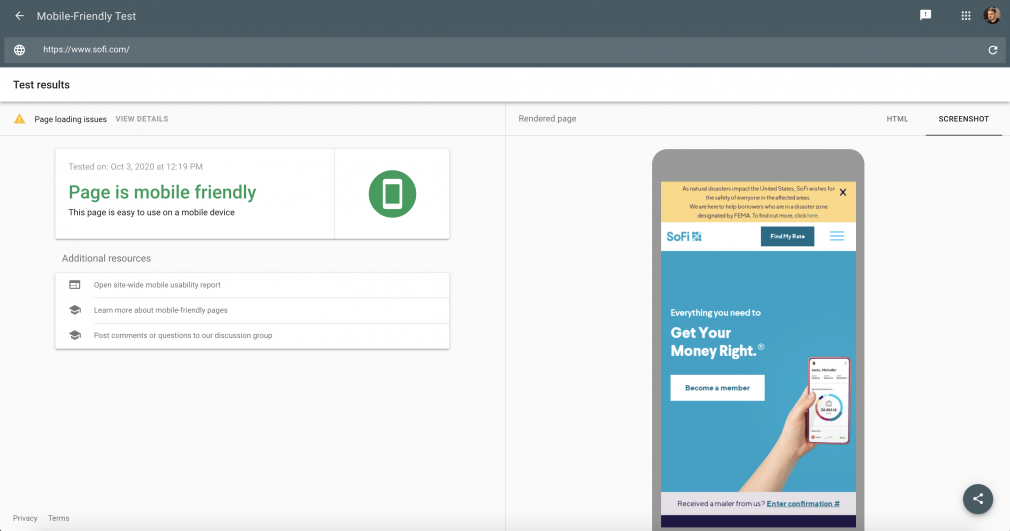 Real-Time Implementation Example
Google has a whole area dedicated to URL ideas for different URLs. The following is a summary of the guidelines, but you can see the full list in Google's best practices for mobile-first indexing best practices document.
Ensure that the error page status on the mobile and desktop sites is the same.
In the mobile site, avoid fragment URLs.
Assuring that the desktop sites are mirrored on mobile devices.
In Search Console, check both the mobile and desktop sites.
hreflang links on distinct mobile URLs are being checked.
Ensure that the mobile site can handle a higher crawl rate.
Ensure that the robot.txt instructions on the mobile and desktop pages are the same.
Mueller clarified that nothing has changed in terms of mobile-first indexing for sites that use rel-canonical to create different mobile URLs. Mueller advises that the annotations be left alone.
Even if the rel-canonical points to the desktop URL, Google will utilize the mobile URL as the canonical. Mueller provided a handy chart that depicts the indexing process for desktop and m-dot URLs "before and after."
You may also check your site's mobile usability by going to the corresponding tab in Search Console's "enhancements" menu, which will show you any mistakes that need to be fixed.
Final End Result
You'll gain from the March 2021 algorithm upgrade if you do all of the following as soon as feasible. Any traffic, money, or conversions you get from Google's organic traffic might be jeopardized if you wait any longer. If you're not sure your mobile website is being indexed, sign up for Google Search Console and examine both versions of your website there. Remember that you'll be OK if you have a responsive web design. Another incentive, if you haven't already, is to become more responsive.